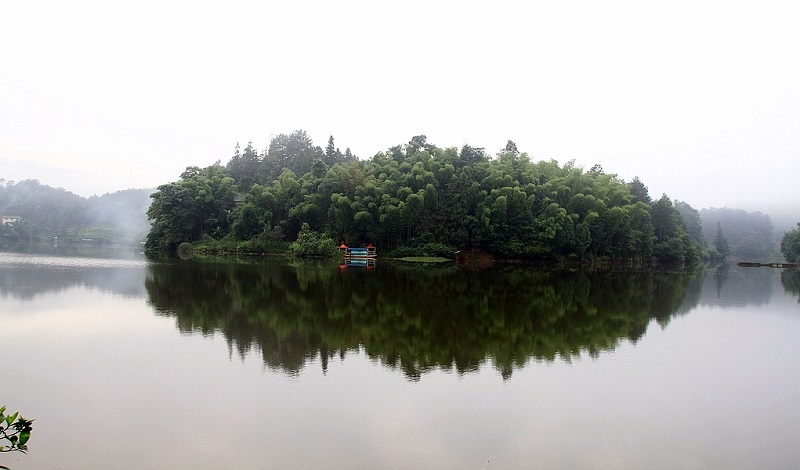 Dingshan Lake, located in Dingshan Town,Qijiang District of Chongqing, bordered with Xishui country, Guizhou province, 100 kilometers away from the city of Chongqing, is a mountain and lake scenic tourist area integrating cultrural attractions and natural landscape, which is Imperial location gathering " Bo family",Chinese southwest ethnic minority in Han Danasty.
  Dingshan Lake is known as " the First Lake along the border of Guizhou Province and Chongqing ",for its 899 meters above sea level ,the lake area of 4.6 milion square meters, cool in summer and dense forests.
  Dingshan Lake, known as the Mother Lake in Dingshan town of Chongqing, is the local drinking water source. However, for a long time, garbage are flew into the Lake from Ding shan Lake affecting the local hydrological environment.
  Zenker Summer Camp has been hold in Dingshan Lake from July 1st to August 29th in 2017.With the Zenker Sprits of " One for ALL, All for One,Zenker continued to carry out Ding Shan Lake environmental protection activities, making it an important part of summer camp activities.
  The public welfare activity has been hold for a total of 6 and participated by280 children from all over China. The Children incarnated as environmental envoy, picking up the garbage along the river, while promoting the concept of environmental protection to the local residents. they walked along the Dingshan River upstream, further and further. The little Children does not take the same road, and relay to traveled nine dam thirteen ditch over the Xiushan county of Guizhou Xiushan . The enthusiasm of the children is far more hot than the summer . The children are not in the show, but the actual action to practice the promised the summer camp vows - " Help others ,now and then, here and there ." The banner of the Zenker is flying in the gauze bouquet, which is truly good-looking. They climbed on the hill, went into thousands of farmers houses scattering in Dingshan dam to promote environmental protection. Their garbage picking-ups infected with countless local residents which were continuously talked by the Dingshan dam residents, and quietly changed some of them bad habits of littering garbage casually.